Can You Really Earn Money Blogging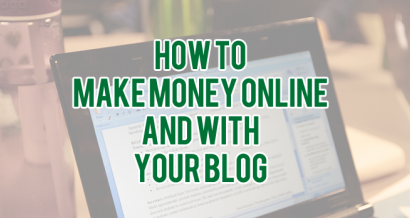 Blogging has been around for a while and while I have been blogging for over 3 years and I can tell you blogging is powerful and yes you can earn money doing it.
Not sure what to blog about?
What are you interested in?
You can blog about anything that you are interested in or use it to build any business you may already be currently promoting. Just check and make sure what the company guidelines are on advertising your business before you start.
If you have a hobby you are passionate about you can turn that hobby into a business easily by blogging.
All you need to do is find affiliate products that are congruent with your hobby and when you do a blog post do a call of action with a buy button for the product or service.
Before you do this make sure you already own that product and are happy with it yourself before you blog about it. Remember you want to gain an audience that trusts you so make if the product or service is something you see worthwhile and will add value to someone else promote away.
Create product reviews on the product or service and then build some quality back links to the content.
Check out this training on planning out your keywords.
How To Start Blogging Today
You can go the free route and get a free blogging account at many of the popular blog sites however if you are blogging about business related information you will get your account shut down.
You can use an affiliate blog site however I strongly discourage you from that either, since you can put in a lot of work and they can change the format of the blog on you and lose all the traffic you worked so hard to create.
The best route is to get a hosting account and register a domain name related to the niche you are going to promote or if you are going to brand yourself as a leader register your name.
Blogging is powerful!
When you blog you have content out there forever which can bring in new customers forever as long as you do a little keyword research.
Blogging is not for the lazy but in this training I show you how to get instant blog traffic while you are working toward getting organic search engine traffic.
Blogging works if you do, it is just one of the many methods of generating traffic.
Thanks for stopping by and checking out my post on can you really earn money blogging.