Do You Want to Get Wealthy or Stay Broke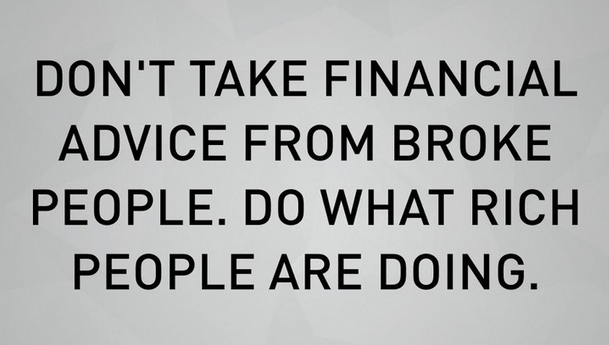 Sorry if this sounds harsh but if you are broke you need to do a self-examination on why that is.
Do you really want to be wealthy?
Most people will say they do but their actions don't reflect it.
If you want to continue to be broke keep complaining about everything and everyone and justifying or making excuses on why you are not where you want to be.
So this is the first step to becoming wealthy.
Accept full responsibility for your life and the decisions you have made this far.
I know this step can be tough, you will be happy you did it though since now you can move forward toward wealth.
Second step to becoming wealthy.
Look around and see who you are associating with, are they all negative and broke too? If they are you need to either cut ties or limit your time with them.
Sometimes these negative people are family members so you really just need to work on your mindset daily and limit the time with them or tell them you respect them but you don't want to hear all the complaining.
Complaining = Broke
A habit of complaining is like praying for things you don't want. Sometimes you will hear a group of people try and one up each other on how bad they have it. It's not healthy to your success..
Third step to becoming wealthy.
Find a mentor who is already wealthy and learn from them. Hint – you don't have to personally know the person and you can learn from them on YouTube or purchase a book on their biography.
The point is believe you deserve to be wealthy since these people are no different than you and I.
Attracting what we want in life is as easy attracting what we don't so why not always keep the focus on attracting the wanted.
Opportunities will come your way when you do this.
A little exercise that I learned from T Harv Eker is to not complain about anything for 7 days straight, that goes for verbally and mentally. Something that can help you with this when you shift to the negative at any point is to think of something you are grateful for.
See how your week goes when you just implement this one activity.
You can become wealthy over time and no it's not going to be easy, I am working on it every day myself.
Thanks for stopping by and checking out my post on Do You Want to Get Wealthy or Stay Broke.