Generate Unlimited Leads for Free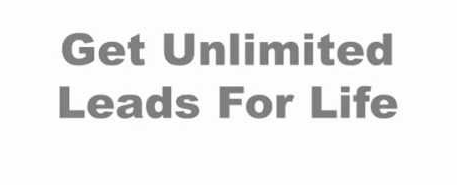 When you get through this training you will understand what it will take to
generate unlimited leads for free
.
Let's face it, leads are what most people trying to build a business struggle with and once you begin generating leads for free over a period of time you will begin to have success.
Most people beginning in business go through their warm market quickly, meaning friends a family and then they say I don't know anyone.
You don't need to know anyone when you know how to generate leads for free on a consistent basis, now people will begin to know you and over time you will have new team members that become new friends for life.
Make sure you take plenty of notes.
Thanks for stopping by and checking out my post on Generate Unlimited Leads for Free.