How to Build a Business Online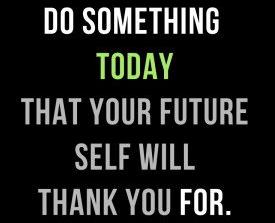 Building a business online can help you reach more people quicker and in this post I will break down the tools you need to be successful.
When you setup these tools and become consistent you can build most any network marketing, affiliate marketing, E commerce and even brick and mortar business if you also have an online component.
The first tool that I use to build my business is this blog, this is the most time consuming tool but it will continue to bring in leads long after you click publish on the post when you properly syndicate and work on the SEO or search engine optimization.
Look at it as a piece of virtual real estate that can help create sales or bring in business partners round the clock and from all over the world.
You will need a capture page and and autoresponder to collect the email addresses from people who are interested in what it is you are offering.
Go here to see what an Autoresponder is.
Go here to see what a capture page is.
To see what a sales funnel is and how it all ties back to your capture page and autoresponder go here.
Getting back to blogging and why it is an important tool, it builds credibility and it can be used to build the know , like and trust factor.
You are the brand and people can learn about you on your blog and if you can fight the fear of being on camera, creating videos will make a huge impact on your ability to build trust with people without actually being in a room with them or on the phone for hours.
Now I'm definitely not saying doing home meetings or calling people on the phone wont work to build your business, because it is proven that it does.
What I am saying is you can do webinars and helpful videos for people in your niche and develop a relationship with them similar to how people are fascinated about the Kardashian's , you set yourself apart from the competition when you do videos consistently.
It's not going to be easy to build a business online and if anyone tells you differently they are lying, there are plenty of liars and cheats in the internet marketing space.
If you put in the work you will create a result and once you make your first $100 online it will excite you to keep going and continue to scale up.
Paid advertising can help you build your online business faster but you need to be smart about it or you will spend a whole lot of money without getting the result you are looking for.
Facebook PPC is one powerful platform that can really deliver since you can narrow down your audience based on what you are offering, video sponsored posts are powerful as well and they don't break your marketing budget since for $5 you can reach thousands of people a day.
You can also purchase solo ads, this is renting out someones else's list and while not all solo ad vendors are trustworthy many are and if you need to know of any just message me on Facebook.
Remember when you start building your list make sure you are consistent with emailing the list with relevant content as people wont do business with you right away.
Just keep putting yourself out there and people will get to know you, that is why social media is also a super powerful way to build your home business as well.
Thanks for stopping by and checking out my post on How to Build a Business Online.