How to Have an Awesome and Prosperous New Year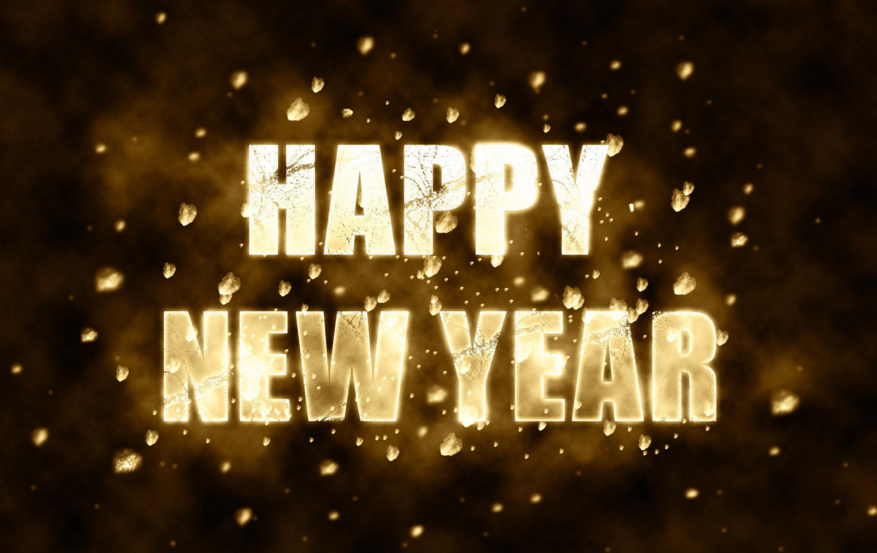 We are now into the New Year of 2016, if 2015 was not the best or you want to improve upon it this post is for you.
Personally 2015 was a prosperous year for me and my family and it was also a very sad one with the passing of my Mother in Law and I know it could have been much worse if I wasn't working on the following.
Gratitude in the New Year
Always be grateful for everyone and everything in your life, it's simple and also very effective.
A simple tip is to get a notebook and create a daily gratitude journal and write down all the things that you are grateful for when you get up in the morning and right before going to sleep at night.
Happiness in the New Year
Work on and choose to be happy, many think it's not a choice and life just happens to them but it is your thoughts and actions that create your happiness not any outside sources.
A simple tip for happiness is regularly throughout the day smile big, you see whether you are happy or not at the time if you smile your subconscious mind doesn't know the difference and you will attract more things to smile about. Do this often if you are having a stressful day, you will notice a big difference in your mood and with that you will have better results.
Goals in the New Year
Get another notebook and write your long term goals for the New Year and then further break them down into smaller goals, the small act of writing them down is a commitment and is further impressed on your subconscious which will help you achieve them when you leave it up to the higher power. Just thinking about a goal is not enough to make a commitment to it.
Wealth in the New Year
Divide up your weekly or monthly earnings and do your best to stay within these limits.
Take 10% of what you earned and save it.
Take 10% of what you earned and spend it.
Take 10% of what you earned and use for education.
Take 10% of what you earned and give this money away to people or causes you feel good about.
Take 10% of what you earned and save this money for long term down payments on either a house or car purchase.
Take 50% of what you earned and pay all your bills with this money.
Now I realize some of you may be spending much more than 50% of your earned income on bills so adjust accordingly but do your best to try and make these percentages as soon as you can.
The reason why is what we track will grow , you are now putting focus on your financial health and it will continue to get better.
Influence in the New Year
You are deeply influenced by the closest people you associate with so make sure you evaluate these friendships and either limit your time or cut ties all together.
Here is an easy way to figure out whether or not you should cut ties with people, do they down you or your ideas?
Do they make fun of you or make you feel bad?
Are they constantly complaining?
Look at their life and say to yourself is this what I want to achieve?
If you answered yes to one or more of these questions you may want to cut ties in this New Year.
At times these people can even be your family and while you can't sever ties with immediate family without a lot grief you can limit your time with them. Remember your happiness and success is more important than having the life sucked out of you.
Do your best to start implementing these simple ideas into your life and you will have an awesome New Year!
Thanks for stopping by and checking out my post on How to Have an Awesome and Prosperous New Year