One Million Views on Getting Braces Video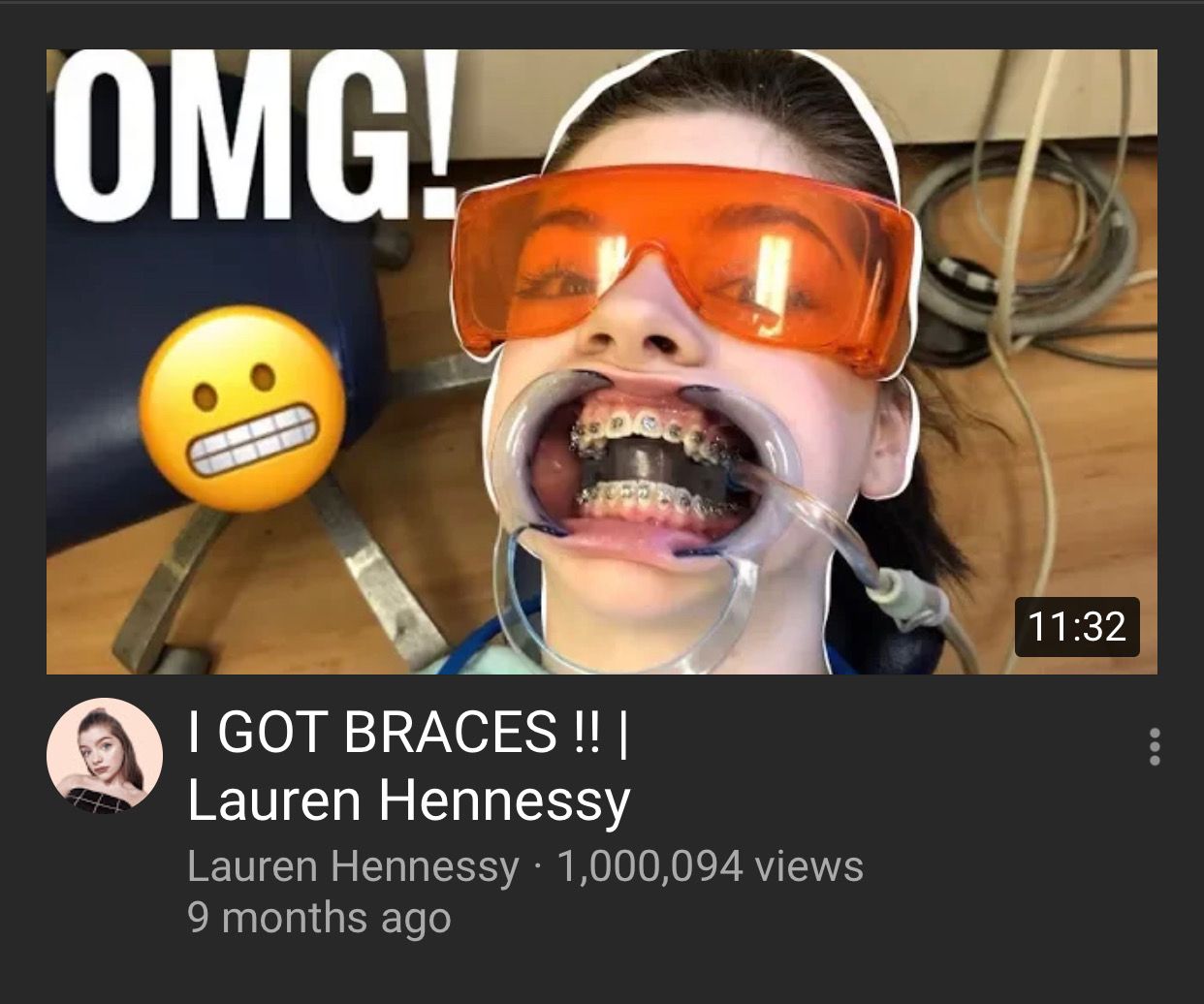 Some of you may know but for those of you that don't my daughter
Lauren Hennessy has a YouTube channel
that she has been putting content out week after week on.
This particular video has had an incredible amount of views, seems as though a ton of people like seeing videos on getting braces.
You can check out the video below on getting braces.
It's not easy to get to a point where you have a million views on a video but it can be done with consistency and constantly learning about what works.
Lauren is very excited about all the new people she comes in contact with building her YouTube channel and the majority of the people that follow are very positive.
You do need thick skin whenever you put yourself out there and there will be haters but knowing that it is really the haters that have a problem with themselves should make it easier for you to just continue being yourself.
Find something you are passionate about and tell the world, you will build your tribe over time.
Thanks for stopping by my page and checking out my daughter Lauren Hennessy's One Million Views getting braces video.