Strong Acidic Water Uses
This past week I have been testing out the uses for
strong acidic water
. I was skeptical that water passing through my Enagic K8 machine could replace so many cleaning and disinfecting products.
I first tried the strong acidic water for cleaning our ceramic cook top, in the past we always used this messy white cleaner and many paper towels. As you can see in the picture this water does the trick and also removes the buildup in the edges around the cooktop from the many years using the messy cleaner.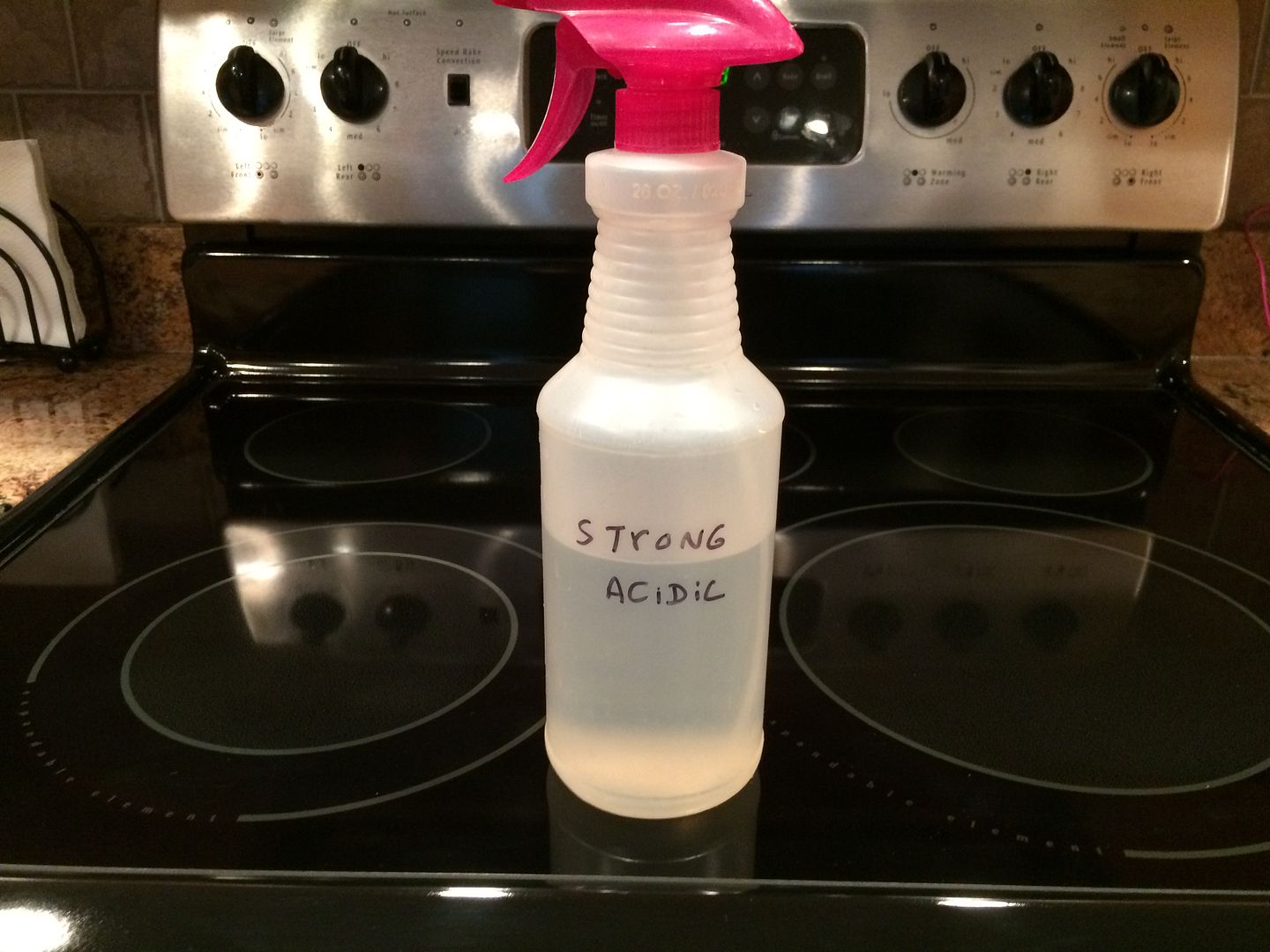 Before I go any further, do not drink this water, this is for disinfecting and cleaning only and each time you make the strong acidic water the K8 machine will do a self-cleaning.
Cleaning with Strong Acidic Water
I also tried cleaning the granite since we use another expensive product that seems like I buy every other week and to my surprise the strong acidic water cleaned and shined it up great. It feels even smoother to the touch than before.
So many of the products we keep stock piled in closets or under our kitchen sink can be replaced with just strong acidic water and safe for your family and pets.
You can also use strong acidic water to disinfect your hands without putting smelly chemicals all over them.
I want the best for my family and for the people I care about and only promote products that I believe in.  When I can help people use safe methods for both themselves and the environment it is a win win.
Just for the record, I am also a distributor of these machines and if you purchase one I earn a commission. You can also see my last post on the health benefits of Kangen water by clicking here.
The Enagic K8 machine makes more waters than just strong acidic water and I will be doing many more posts on the subject in the future.
Do not use strong acidic water on metals that are prone to rust, you can use Strong Kangen water for that.
Thanks for stopping by and checking out my post on Strong Acidic Water Uses