The Power of I Am and The Law of Attraction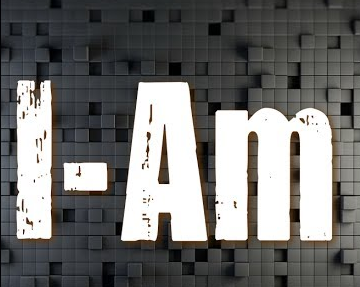 A few weeks ago my credit came in for my Audible book of the month and I chose The Power of I Am and The Law of Attraction by R. J. Banks.
What you speak and think about will manifest in your life 100% of the time, sometimes when we think we are doing good we are actually sabotaging our progress with beliefs that are cancelling out our moving forward toward our goals.
In other words say you are trying to lose weight yet you keep thinking I am fat, I can't do this, this food goes straight to my gut…. and so on…..
Now instead of all that negative talk with the power of I am you will become aware of your thoughts and proactively speak and think new positive affirmations daily to keep on track.
New Positive Power of I Am Affirmations
I am healthy!
I am thin!
I am so good looking!
You can create thousands of others on your own but make them positive. You see the power of I am is the same as praying to God, Universe, Higher Power or whatever it is you believe in.
Prayer is extremely powerful and this is why so many people have massive success at not being successful since they are praying for all the things that could go wrong and they do.
Start using prayer the way it is designed to be used, for your success and then you can be a blessing to others.
You will notice you will start feeling happier when you make power of I Am affirmations throughout the day and when you keep yourself in the high vibration state good things happening to you will be the norm you will experience.
When you are in that low vibratory state you become a crap magnet and everything that could go wrong usually does. It is pretty amazing how fast you can transform your life with the power of I am but just like bathing it needs to be done daily.
Without conscious daily action nothing will change, become a beacon of hope to others by setting an example of what can be achieved and we all can change the world for good. Too many people are in the mindset of lack and desperation and nothing good can ever come out of that.
If you happen to be surrounded by these types of people and even if they are family do yourself a favor and limit your time with them and work on yourself and by doing that you can have a positive impact on them as well.
Wishing you an awesome life filled with joy, happiness and abundance!
You deserve it so go get it.
Thanks for stopping by and checking out my post on The Power of I Am and The Law of Attraction.