This Dad Survived Beautycon NYC 2015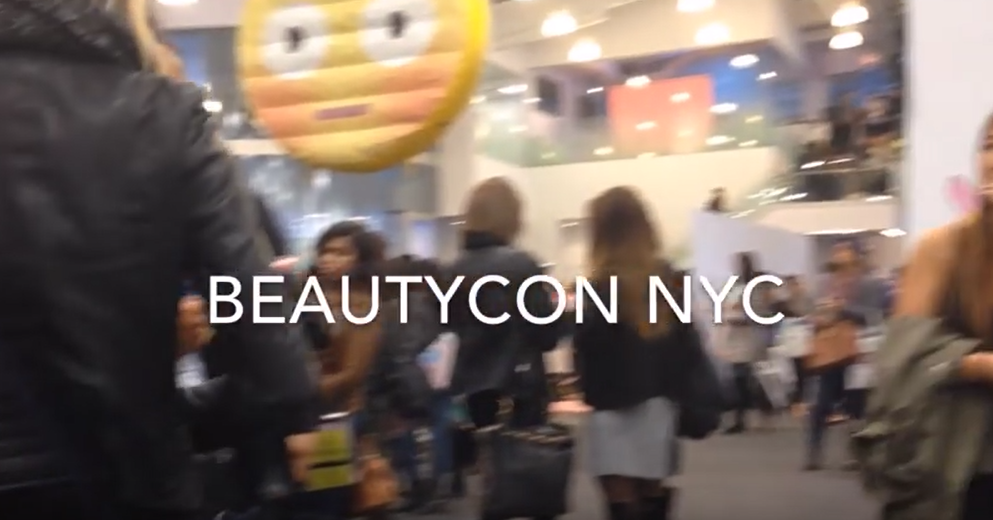 This past weekend I took my two Daughters and Wife to Beautycon NYC 2015. This was the first time I brought my Family to NYC so it was a pretty exciting time.
BeautyCon NYC 2015 brings together a huge collection of beauty and fashion YouTubers and since both Shannen and Lauren are building their YouTube channels it was a great time for them to get some inspiration.
If you are a Dad and your daughters want you to take them make their day and do it, a few things to note. If you are a guy at this event you will not suffer the trouble of using a bathroom since there is only one in the building or a single porta potty outside. Bring plenty of cash too, your Daughters will definitely want to get something to bring home.
They also have a parent's lounge where you can get an adult drink if you wish. Be prepared for long lines at Beautycon NYC 2015 though if you don't have the upgraded VIP tickets when waiting to get in the event and NYC in October is not exactly warm so be prepared.
I purchased the BFF package which gave my girls a gift box with a bunch of products, you can see what was in it right here. You will also find many vendors giving away full size great products so make sure you look around.
Beautycon NYC 2015 Panels
If you are a budding beauty and fashion YouTube personality there are plenty of panels to learn from. Be there early if you want a seat since they fill up fast or if you want to be up close just stand to the side of the stage before everyone gets there.
As a Dad I didn't know many of the YouTubers there other than Frankie Grande, Stephen the style guy and Bethany Mota, we were able to chat with Frankie and Stephen who were both very nice.
Be prepared to take many pictures and videos, my Daughters knew all of them and as we ran into them we took advantage of the photo opportunities.
Beautycon NYC 2015 Entertainment
One thing they didn't do a great job is letting people in the building know that they had talented singers outside on the stage in the afternoon. I guess it was better for us since we got to see them close up in front of the stage but you couldn't help but feel bad for the talent as they were singing for such a small crowd when it seemed like there were thousands in the building.
The most notable performance was by JoJo where she performed some of her original hits and a few new ones. She had an awesome voice!
I went there thinking I would be bored out of my head but at the end of the day we made some great memories and now my girls are looking forward to attending VIDCON 2016 in Anaheim California.
Share any of your memories of Beautycon NYC 2015 below and subscribe to my girls channels below.
The Shannen and Lauren Channel
If you are looking for random videos from this guy subscribe here.
Thanks for stopping by and checking out my post on This Dad Survived Beautycon NYC 2015.