What is a Sales Funnel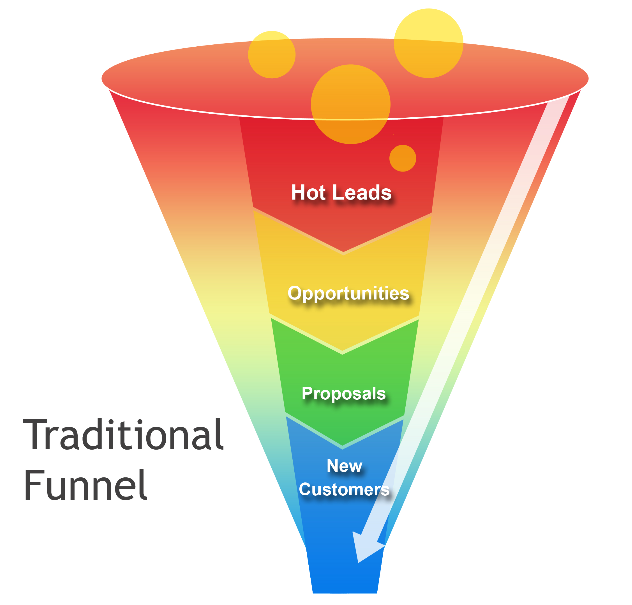 If you would like to automate your business you will be best served to learn what is a sales funnel.
A sales funnel helps you guide a person along to make a decision.
The first thing you want to do is pique interest with your avatar.
An avatar is a person who is most likely to be interested in your product or service, you don't want to market to everyone you want to get specific if you want the best results.
Who does your product or service help?
This should give you a clue on how to setup the landing page of your sales funnel.
The landing page also known as an optin form is the first place your avatar will be in your sales funnel, if you successfully create interest a person will put in their information to move along in the sales funnel.
Why would you want to create a sales funnel?
If you are building a network marketing business it will serve as another method to generate leads and also automate the process.  You will need to read the terms of your network marketing business to make sure you are in compliance.   If the company has an issue with generating leads through the internet you could always create some free training and build the sales funnel to only serve as generating leads and then continue to share value with your list and sparingly share a work with me here link in your email campaign.
If you continue to share value with your list people will want to do business with you, if you send sales types of emails constantly people will tune you out. Times have changed.
If you have an information product you can do all the interest building and then automate the sales process.
It is all about automation, a sales funnel will work for you as long as traffic is going to it. Your job is to keep tweaking it by testing and analyzing the results.
Let's just say 100 people have viewed your capture page and only 10 people put in their information you are getting a 10% conversion. You want to keep testing and tweaking to improve that number.
A sales funnel works round the clock and if you have a blog and people find your sales funnel on your blog post you can create sales while you sleep.
Most times though it will take several exposures for the actual sale to take place, but you will be building your list to get that rolling.
You will need an autoresponder if you are looking to use a sales funnel to generate leads and close sales and if you have no idea what it is go here. 
Have fun with building a sales funnel and there is no shortage of seeing what is working out there already and just making something similar that would work for you.
If you would like to learn how to build your own sales funnel click here – I did a hangout a while ago that shows you how to build one that won't break the bank.
Thanks for stopping by and checking out my post on What is a Sales Funnel.